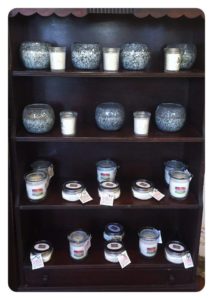 Aromatherapy with Southern Soy Candles
Southern Soy Candles are custom made with only skin-safe soy. Soy is a clean burning, natural non-toxic & non hazardous product made from soybeans and is completely biodegradable.
All soy residue can be washed away with warm soap and water. All soy is 100% grown by American Farmers.
For more information, give us a call at (912) 489-1928 or stop by The Healthy Touch Day Spa located at 221 S. Zetterower Ave., Statesboro, GA 30458.